24/7 Locksmith Services
Back To Our Services
At Locksmith Federal Way, we are committed to providing our clients with a 24 hour lock service that they can always rely on. It goes without saying that our service is catered for clients with urgent needs. If you find yourself locked out of your home or your car at odd times of the day, then your best option is to dial our number and wait for our fast response service team to come to your aid. Regardless of how late it is at night, we will do our very best to assist you as soon as possible.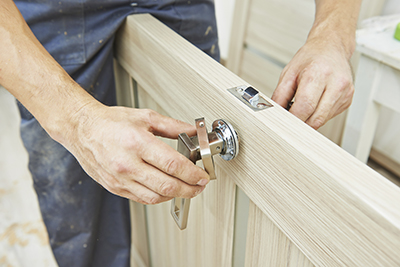 An Exclusive High Quality Service
We take great pride in the fact that our emergency locksmith services are the best that you can find in the locality. We have reached out our helping hand to countless distressed clients over the years and we believe that it is our responsibility to continue assisting people in the neighborhood who are dealing with urgent lock and key related problems. Our roster comprises of highly experienced and thoroughly trained technicians who have mastered the art of being the most efficient locksmiths in the industry. Their professionalism and dedication has enabled our company to establish itself as a trusted brand in the community. Rest assured, you can expect us to maintain the highest industry standards when handling your problem.
Solving Car Lockouts
If you find yourself locked out of the car or if you realize that you have locked your keys in the car, then it is important for you to seek help immediately. This is particularly true if you are stuck in the middle of nowhere with no one around to bail you out of trouble. Our expertise with car lockouts means that we can help you in this situation faster than anyone else. Once you have called us, you can expect our locksmiths to arrive shortly and get your problem solved in a jiffy.
Rekeying the Car Ignition
We have a wide range of emergency automotive locksmith services on offer. Rekeying the car ignition happens to be one of our most popular offerings. Our locksmiths are capable of addressing any internal lock related problems that may interrupt your driving experience. Since the car ignition can malfunction at any given time, it helps to have our number saved on your phone for instances when you can't get your vehicle started.
24 Hour Car Key Replacement by Experts
If you lose your car keys, you need to get your hands on a replacement as soon as possible. Without the keys, it would be impossible for you to enter your car. Furthermore, you are also exposing yourself to the risk of having your car stolen. Our locksmiths are experts at getting car keys replaced and will do a great job for a reasonable price.
Reach Out to Us for 24/7 Locksmith Service
If you are faced with an emergency lock and key related problem, then feel free to call us right away. We promise you the best service at the fastest time for the most convenient price.